Earlier this month, most of the Inventive team traveled to the Big Apple on a quest to visit the Color Factory. In addition to being a fun trip out of the office, the mission was very topical. As a participatory installation that invites curiosity, discovery, and play, the Color Factory is also an incredible example of experiential and event marketing.
So what made it such a success?
Suspense
Similar to most "experiences," created only to be marketed as experiences, there was a lot of waiting. From waiting to purchase limited tickets online, to the lines prior to entering the facility, to the queue leading to the first "participatory installation," the suspense builds. Perhaps the suspense is the best, and most disappointing, part. So much hype surrounding the factory makes it look like an incredible fun house, a place worth waiting for. But once you're there, you realize that every experience is engineered for you to move into, snap a shot, and move on. This conveyor belt of "experience" makes the Color Factory quite an apt name.
Email Marketing
Prior to entering the first installation at the factory, you must wait in line to surrender your email, no doubt to be used for future solicitation, but more importantly, to connect with a card that enables the factory's cameras to instantaneously send you their photos. Instant email marketing list that can also provide data about potential demographics? Check.
Attention to Detail
Once you've gone through all the stages of waiting, you get a macaron. One macaron, from a conveyor belt of colorful macarons. The color choices may seem arbitrary, and to an extent, they are. But, they also match the colors used on the Color Factory's parting gift to visitors: the Color Map, directing visitors to other points of color: businesses and organizations across the city. Marking the beginning and end of the internal Color Factory visit with the same circles of color is a really cohesive touch.
Cross Promotion
With the map created by illustrator Erin Jang and macarons created by The Rounds, all parties, including the Color Factory, benefit from exposure cross pollination. The map cross-promotes a variety of businesses, from a nail salon to a stationary store, from a karaoke bar to a balloon shop, from a charity to a tattoo parlor, leading visitors to continue purchasing Color Factory products from local enterprises or making donations to nonprofits as they visit new places across the city. What do creatives, small businesses, and non-profits gain from partnering with the Color Factory? Exposure.
Brand Sponsorship
In addition to the independent artists who created colorful installations, big-brands sponsored rooms throughout the factory, we're lookin' at you Maybelline and Gymboree. Built for Instagram with several selfie stops, large corporations and well-known brands benefit from the person-to-person advertising individuals' Instagram posts provide.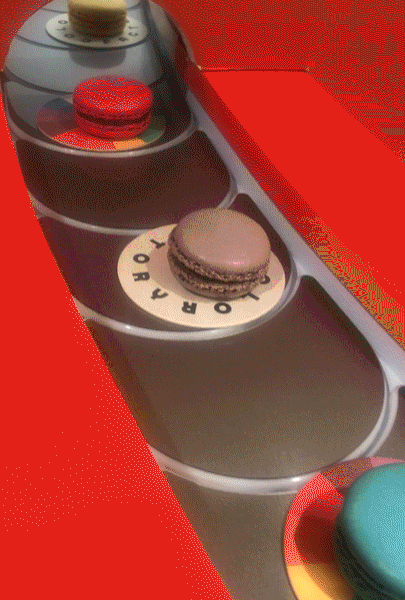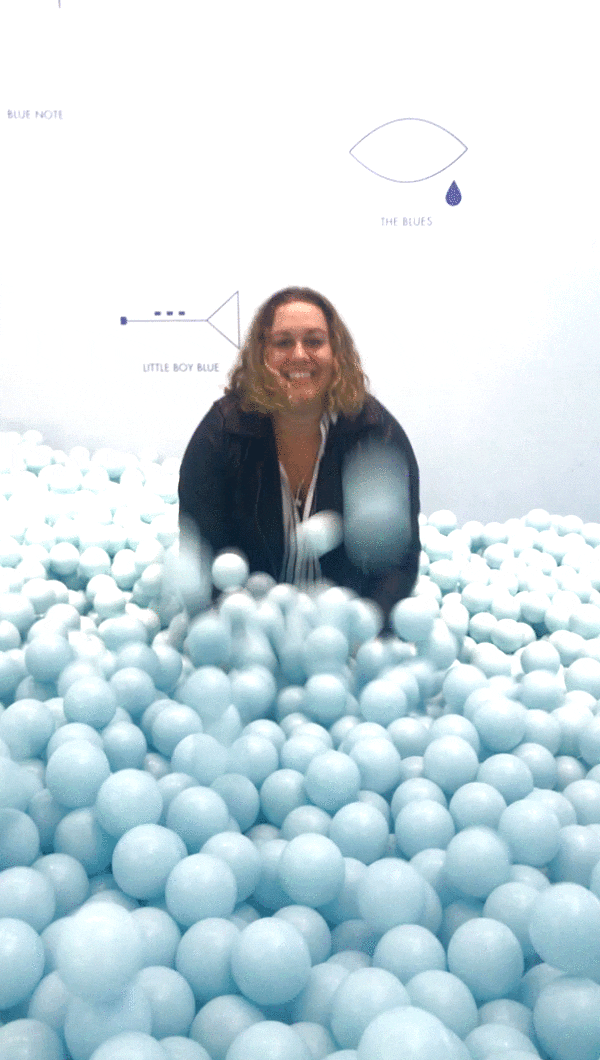 Overall, the Color Factory is a bit of an Instagram trap. Was it kind of ridiculous? Yes. Did we have fun? Absolutely.
Interested in learning more about how Inventive can help with your experiential and event marketing? Visit our case studies or get in touch.